Small talk typically sucks, but with coworkers and some other acquaintances, you tend to get past that and eventually people start to realize certain things about each other.  One of those weird quirky things is how much I love Cinema.  I'm one of those ridiculous people that still think the cinema-and-theater going experience will always be special. 
When the topics of the Oscars come up with friends/coworkers – and it does at some point, I usually tell them who I'm picking to win, etc etc.  Back at college, some roommates and others fellow movie buffs (dorks such as myself) always had an Oscar pool, but sadly those days are gone.  And now that we're all scattered, busy, and can't hold long conversations due to our time zones, we haven't exchanged picks or movie talk in a long time.
So to indulge my joy for the Oscars and my "I told you so" syndrome, I am doing something completely non-food related.  I am submitting my Oscar picks! 
Yes, I do happen to have other interests not related to food.
"The Oscar Goes To"
Picture: The Artist – only movie that also has a chance is The Descendants, but some people just don't like Alexander Payne's humor.  Personally, I wish it was Midnight In Paris.
Director: Hanazavicius for The Artist – long stretch for Payne, less so for Scorcese to win, but he won, so the Oscars sometimes are annoying self righteous to let him win again so soon.
Actor: Clooney – not surprised if Dujardin does it, but Clooney is one of the few mofos living on this planet more charming than that French dude.  It's not about the looks because being good looking is great, but being a charming mofo pretty much means that you can get away with murder.  Here is the list of most charming actors in the history of the world that I would trade anything to be for a day:
1. Clark Gable – the quintessential ladies man
2. George Clooney – all I gotta say is people still liked him after Batman and Robin
3. Javier Bardem – I'm fully convinced this man can pull shit like this all day. 
4. Vincent Cassel – landed the most beautiful woman on the face of the planet, Monica Bellucci without even being a good looking dude
5. Tony Leung – dude, "you're 5 foot nothin', 100 and nothin', and you have barely a speck of athletic ability…"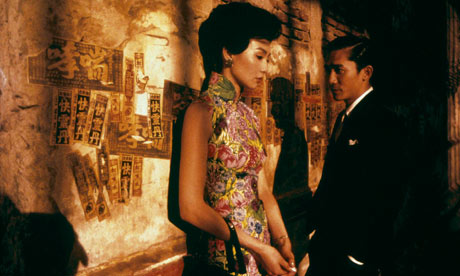 Actress: Streep – she's like a machine.   
Supporting Actress: Octavia Spencer, though seriously Melissa McCarthy should have had this.
Supporting Actor: Christopher Plummer – I think he's still trying to make us forget about his role in Sound of Music all these years later…
Onto the categories nobody cares that much about:
Original Screenplay: Midnight In Paris
Adapted Screenplay: Descendants
Editing: Artist
Cinematography: Tree of Life
Art Direction: The Artist
Sound Mix: Hugo
Sound Edit: Hugo
Song:Man or Muppet
Costume: Artist
Score: Artist
Foreign Film: A Separation
Animated: Rango
Makeup: Harry Potter
Visual Effects: Hugo
Documentary: Hell and Back
Documentary Short: Tsunami and Cherry Blossom
Animated Short: Fantastic Flying Books of
Live Action Short: Raju